Royal Chapel of Agia Aikaterini (St. Catherine)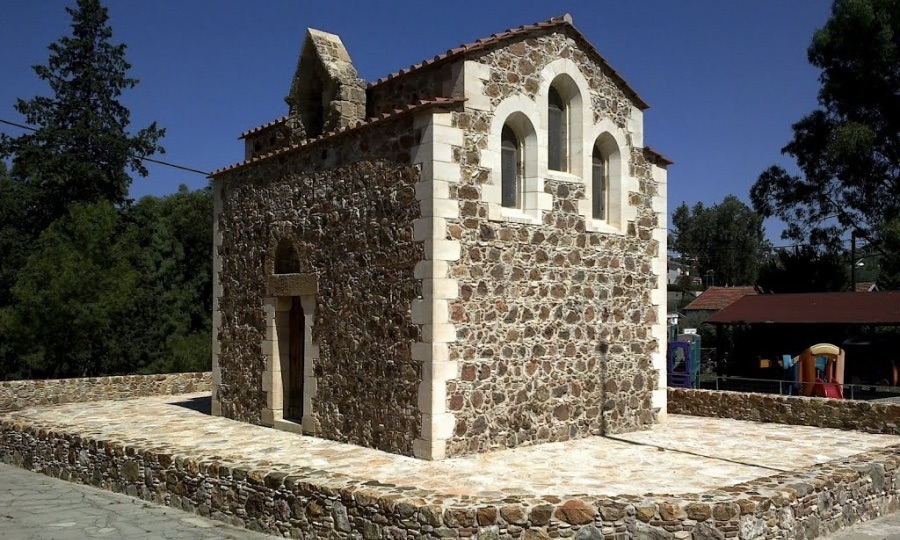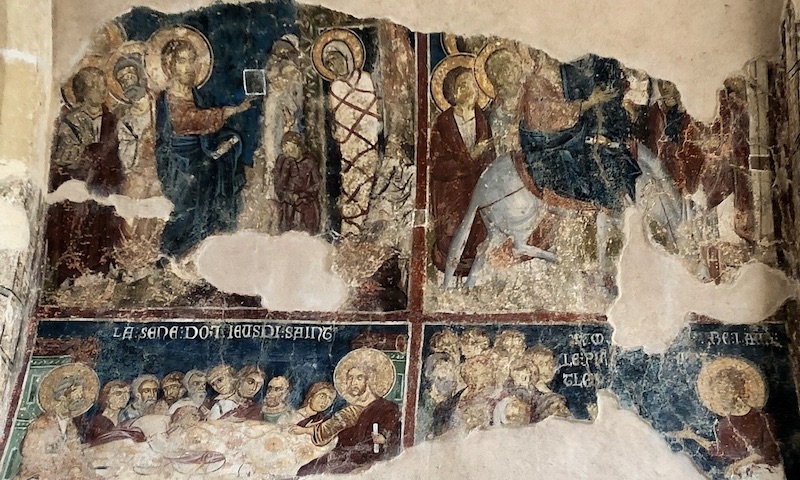 Considered to one of the most interesting surviving structures from the Frankish Period on the island, the Royal Chapel was built in 1421 by the Lusignan King Janus.
The building is a small, single-aisled vaulted structure without an apse. In the past a portico enclosed the chapel on all sides (except for the east side). Up to the end of the 19th century, the ruins of a manor house or a monastery attached to the chapel were visible. Today only traces of these survive.
The chapel was originally entirely painted, but many of the paintings were destroyed during the course of time. On the eastern façade, King Janus is depicted in a wall painting, along with his second wife, Charlotte de Bourbon. The couple are kneeling in front of the Crucifixion cross, whilst another figure kneeling by the feet of Jesus at the scene of the Entombment is believed to be Hugh Lusignan, brother of Janus and Latin Bishop of Lefkosia.
Included in the mural decoration of the chapel is a series of coats-of-arms of the Medieval Kingdom of Cyprus, as well as graffiti carved into the frescoed walls. The graffiti belongs to various pilgrims and travellers, and the dates carved with them fall within the period between the 15th and the 16th century.
For more information click here.
Pyrga Village (Click to Google Maps)

Monday - Friday: 08.30 - 16.00 (Sept 16-Apr 15)
Monday - Friday: 09.30 - 17.00 (Apr 16-Sept 15)




€2,50

Closed on Public Holidays. Opening and closing times as well as entrance fees, are subject to alterations without notice. Visitors are advised to check before visiting.