New Honey Video is a Sweet Treat!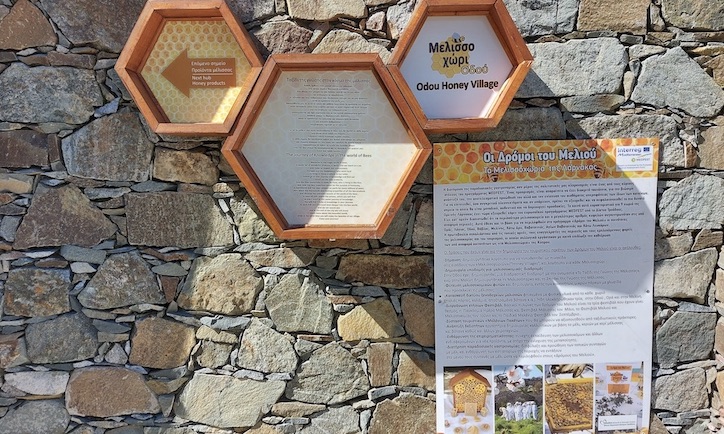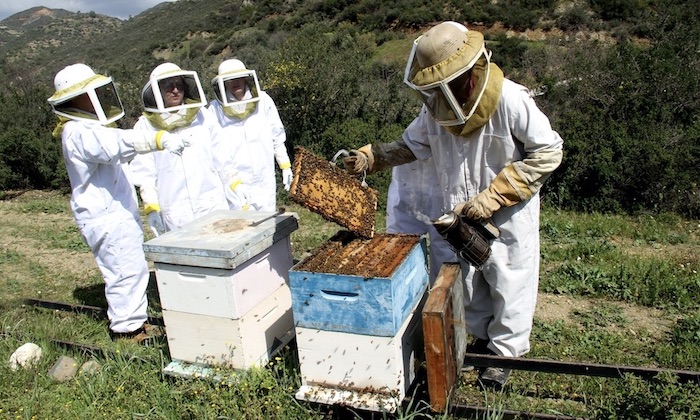 Take a tour of the sweet, golden tradition of the 'Rural Larnaka Honey Villages' with a new video that captures their local beekeeping and honey production activities.
The cluster of nine communities are nestled in the shady environs of Larnaka region's beautiful Orini (mountainous areas) and share a long honey heritage, prompting the creation of a collective branding to honour the tradition under the MEDFEST European programme (partnered by the 'Troodos Network of Thematic Centers').
The evocative video takes a journey through the villages, highlighting beekeeping tours, the Bee Park, the Bee & Embroidery Museum, bee hotels, the bottling process, crafts, workshops and products with honey and beeswax... and more! It also shows how the programme has allowed the villages to nurture and promote not only the production of honey and associated products, but also the biodiversity of the area, as well as generally raising awareness about bees and their importance.
The video follows the success of the 'Crafted by Hand - Arts in Rural Larnaka' Crafted by Hand - Arts in Rural Larnaka video which highlighted the handmade arts of rural Larnaka. The creation of short, enticing videos has helped prospective and repeat visitors enjoy Larnaka's traditions during the period of pandemic restrictions, and also serve as a lovely little introduction to some of the authentic things to see and do when in the region.
If the video whets your appetite to discover more you will find a warm honey welcome at Kato Drys, Kato Lefkara, Layia, Melini, Odou, Ora, Vavla, Vavatsinia and Agioi Vavatsinias villages. You can follow a self-guided (and sign-posted) village route to learn all about bees, or join one of the guided or hands-on organised tours to be a 'beekeeper for a day' or to watch the honey production and bottling process. Along the way you will also find bee-themed crafts, 'hotels' for solitary bees; the island's only bee-themed museum; handmade beeswax and honey products – with the opportunity to also make your own, and of course, the visits would not be complete without tasting some honey! The area is also rich with nature trails, quaint architecture and offers a tranquil atmosphere, away from the 'buzz' of everyday life!
Watch the new video here – you can almost taste the honey!