Revised & Ready: Larnaka Thematic Cycling Routes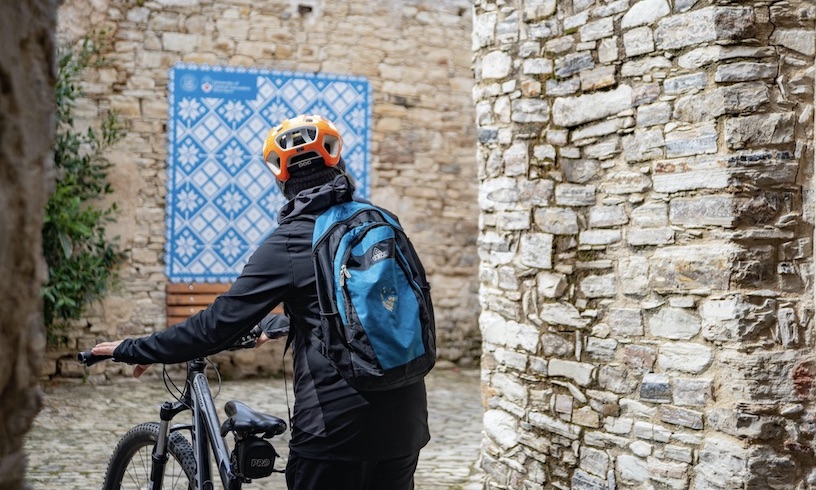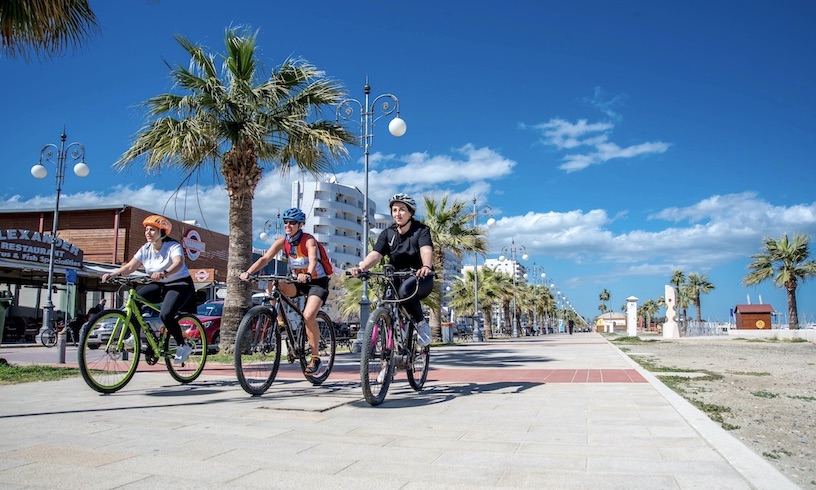 The eight, revised 'Larnaka Thematic Cycling Routes' tick all the boxes this summer for an activity that offers fresh air, beautiful landscapes and plenty of interesting attractions along the way!
Find the routes on our website here (where you can also download the leaflet) or visit the Komoot route planning app and website. Each route is presented in a comprehensive and informative way that shows a map of the proposed route, distances, altitude ranges, degree of difficulty, recommended bike type, as well as the different points of interest along the way.
Pick your unique cultural experience from:
Neolithic Route - This 28 km route is the oldest cycling route in Europe and focuses on the antiquities of Choirokoitia and Kalavasos Tenta Neolithic Settlements, as well as the villages of Tochni, Zygi, Maroni and Psematismenos.
Wine & Gastronomy Route – A 54 km route covering the picturesque villages of mountainous Larnaka, including Lefkara, Kato Drys, Skarinou and Choirokoitia, with opportunities to visit traditional wineries, silversmith artisans and a Halloumi cheese workshop.
Multi-religious Route – Although the island has strong ties to Christianity throughout its history, a basic characteristic of Cyprus is the peaceful coexistence of several other religions. This 18 km route visits various places of worship of various religions within the city.
Venetian Towers (Eastern) - The network of Venetian watchtowers was constructed over 500 years ago and acted as an early warning system against naval attacks. Beautifully preserved towers remain in four separate villages within the district. This 46 km route includes watchtowers at the villages of Pyla and Xylofagou.
Venetian Towers (Western) – This 17 km bike tour takes cyclists to the other two watchtowers of the network, located in the western area of Larnaka at the villages of Pervolia and Alaminos.
Camel & Donkey Route – With suggested visits to Camel Park Mazotos and the Golden Donkeys multi-site farm in Skarinou, this 50 km route introduces cyclists to the island's furry friends and offers a unique insight on how locals would move around the island in olden days.
Wheat & Bread Route – This 60 km route showcases the region's long history of traditional bread-making as it passes through golden wheat fields and takes in a beautifully-restored flour mill, which now serves as a time capsule of Athienou town's bread-making tradition.
Larnaka Birdwatching Route – This 11 km route is recommended between November and April and offers the opportunity to visit Voroklini Lake and Larnaka Salt Lake to observe the majestic, migrating bird species, as well as Larnaka Marina and Larnaka Medieval Castle.
With its varied terrain and pleasant year-round climate Larnaka region is ideally suited for cycling. Exploring on two wheels in the fresh air is not only beneficial for health but is also better for the environment. This promotion of sustainable mobility is one of the aims of the European 'ΙΝCIRCLE' Project, with the routes revised within the framework of its activities to address the growing environmental challenges posed by tourism activities.