Larnaka International Airport is fully accessible for disabled persons and persons with reduced mobility (PRM). Facilities include: - Accessible washrooms - Charging stations for electric wheelchairs at departure gates - Ramps to allow wheelchair users to enter or exit buses - Additional assistive services.
Further information on facilities found at the airport can be found here.
Some accommodation establishments provide a range of facilities to meet special needs and requirements. You can find a list of establishments that have been inspected and were found to provide a satisfactory level of facilities and services suitable for people with special access needs here.
It is recommended, however, if you are interested in a particular establishment, to check on the analytical findings of the above inspection here. As the facilities provided may change at any given moment, or additional establishments may become more accessible,
it is also strongly recommended that you contact the hotels directly, in order to ascertain that they have the right facilities for a particular disability, prior to any binding reservation.
In 2007, the Cyprus Parliament approved and introduced the use of the European Blue Badge for parking at designated places for the disabled, available all over the island, both on public roads and parking areas.
The authority responsible for issuing the Blue Badge is the Service for the Care and Rehabilitation of the Disabled, part of the Ministry of Labour and Social Insurance, which can be contacted on: (+357) 22 406 406, or by email: info@disd.mlsi.gov.cy.
Larnaka city centre infrastructure is continually improving and has been adapted for wheelchair users (large scale accessibility works took place in the commercial centre in two phases in 2022 & 2023), but it is still advised that wheelchair users are accompanied by an assistant if unsure of the accessibility of an area.
Transportation can be arranged if prior notice is given to the relevant transport companies. Special buses are available with low gradient ramps, safety belts and air-conditioning, as well as special taxis that may carry a person seated on a wheelchair. Information on Larnaka region bus services can be found here.
information on the Intercity Bus Service can be found here.
Places of interest that are accessible to wheelchair users can be found in the various sections on what to see and do in Larnaka region. This is denoted in the table of information for each attraction with an easily recognisable wheelchair access symbol.
A pilot guided tour for the visually impaired took place in spring 2022 with specially-designed activities as part of studies to launch tours for tourists with sensory disabilities (visual and auditory). Read the press release of this successful initiative here,
The tour won Gold at the Cyprus Tourism Awards and can be arranged for organised groups by contacting LTB.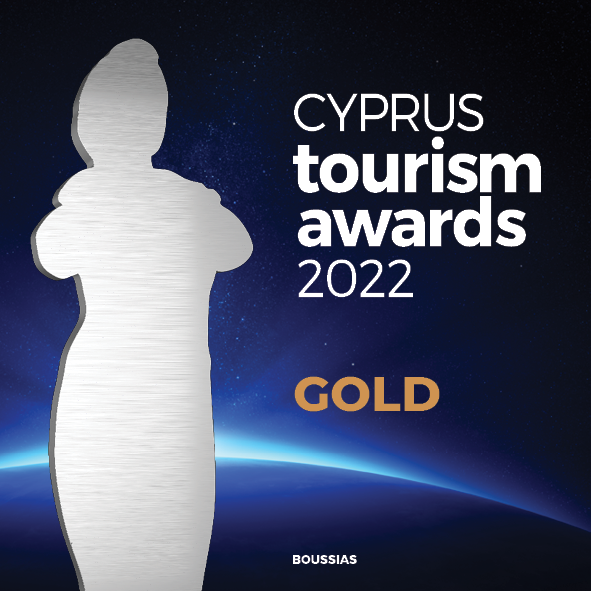 There are many beaches in Larnaka region that are wheelchair accessible or have special facilities. Information on organised beaches can be found here.
Fully accessible beaches across the region (full access to the beach as the wheelchair user is able to get from the beach into the sea moving on a wooden or plastic, among other facilities):
Larnaka: Finikoudes (Floating Wheelchair), McKenzie (Floating Wheelchair), Kastella (Floating Wheelchair).
Alaminos: Municipal Beach (Floating Wheelchair).
Ormideia: Municipal Beach (Floating Wheelchair).
Pyla: Municipal Beach (Floating Wheelchair).
Pervolia: Faros (Floating Wheelchair).
Voroklini: Yiannathes (Floating Wheelchair), Municipal Beach (Floating Wheelchair)
Partially accessible beaches in Larnaka region (meaning that they have available ramps or pathways leading to some point on the beach but the access is not extended into the sea. Other facilities are also available):
Pervolia: Municipal Beach
Pyla: Dasaki Beach
You can also find a list of fully or partly accessible beaches all over the island here.