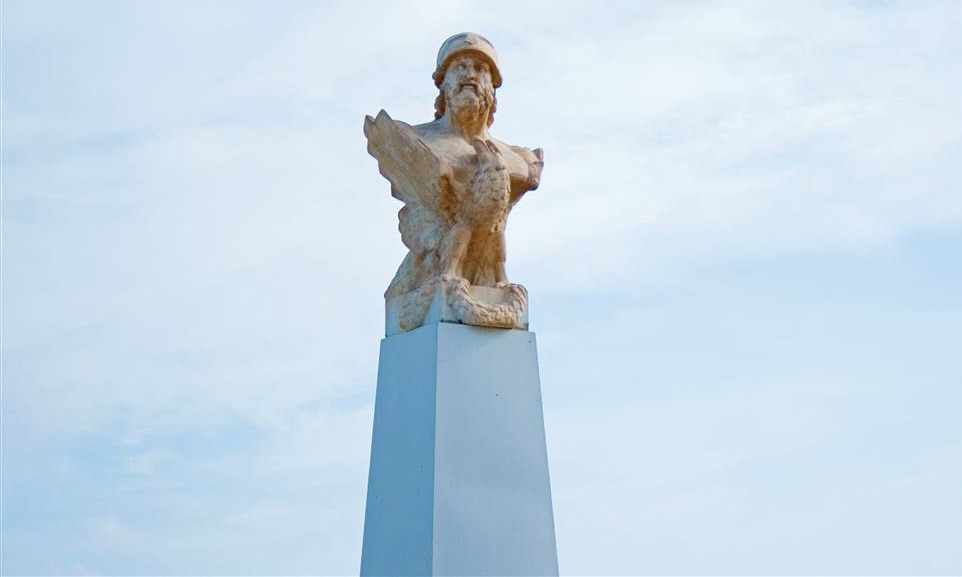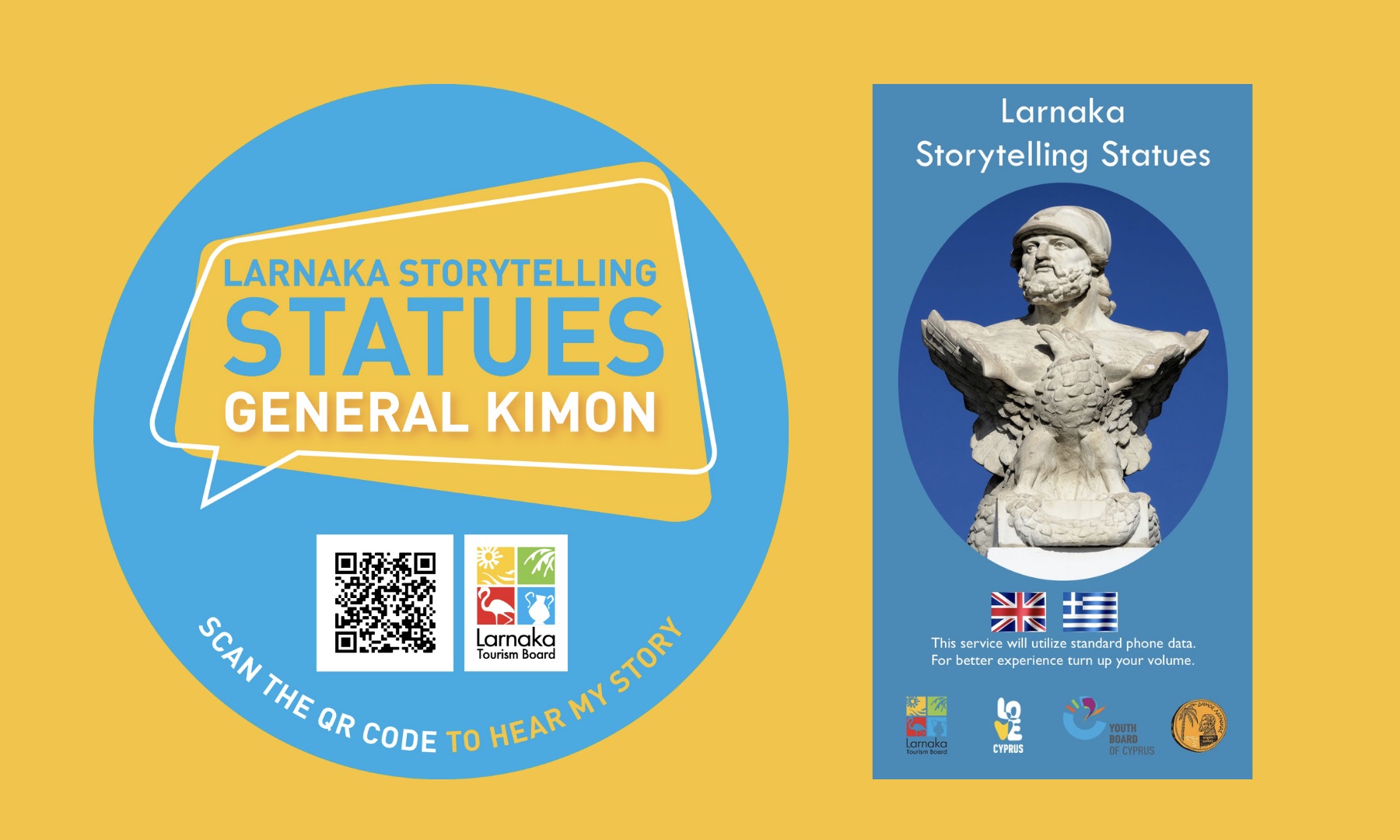 Located in the centre of the palm tree lined promenade 'Foinikoudes', the bust statue of General Kimon was placed there in the 1920s to honour the Athenian General who was 'victorious even in death'.
General Kimon aimed to free Cyprus from Persian rule in the 5th century BC, but during the siege of Kition he was taken to his deathbed. Before dying, he urged his officers to conceal his death from both their allies and the Persians. Following victory, his demise was revealed, prompting all to proclaim that even in death, he could defeat his enemies.
The bust sits in front of the municipality's open-air Seafront Stage, which hosts a variety of events, including the entertainment programme of the largest annual event of Kataklysmos (Festival of the Flood).
The monument is also part of the interactive Larnaka Storytelling Statues series that features several historical landmarks with a QR code. Scanning the code with a mobile device, you can select your language from English or Greek, and the statue then 'calls' you! When you answer the call, the statue will tell you its own personal story/history.
You can learn more about the Bust of General Kimon as part of the Storytelling Statues here.