Larnaka Storytelling Statues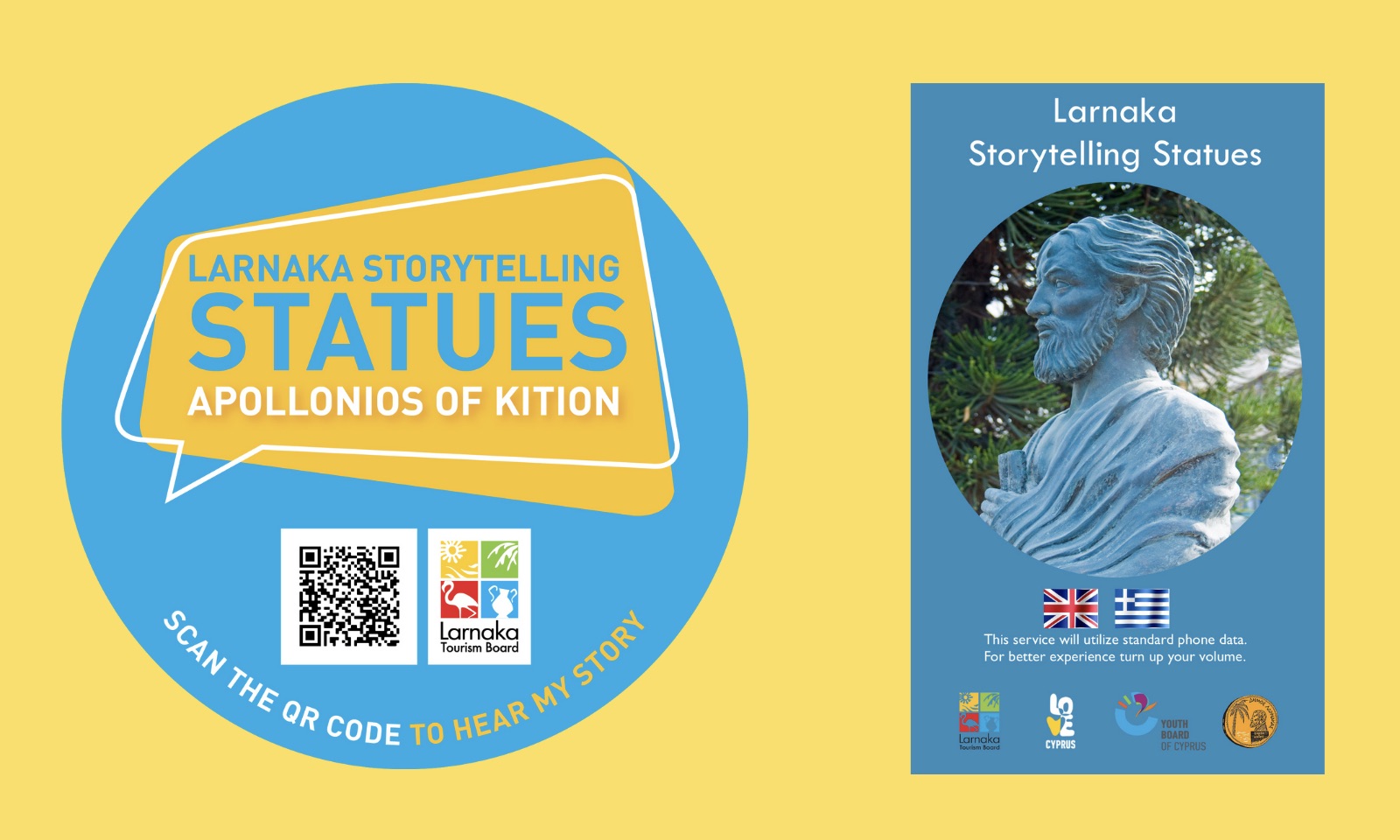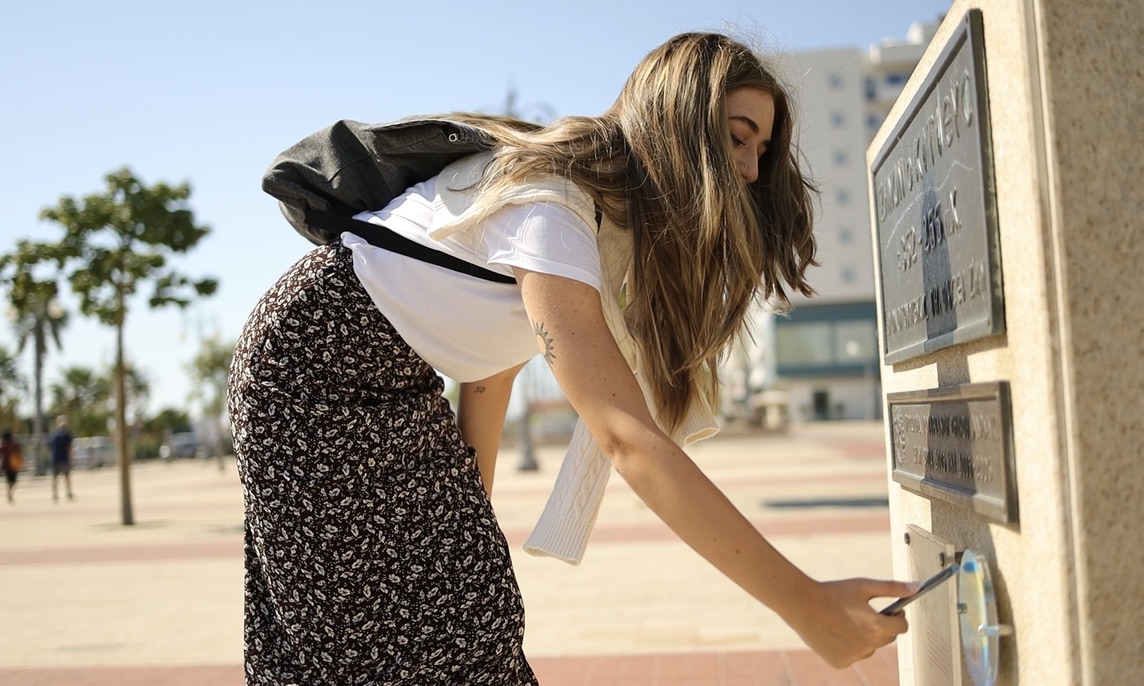 Larnaka's monuments narrate their stories
Listen to Larnaka statues, busts and monuments tell their story in their 'own' words by simply scanning the QR code on participating monuments to receive a call-back on your smart device. The monuments recount their unique tales in English or Greek and offer a fascinating insight into the personalities and events that shaped Larnaka region's long and rich history.
Look out for the statues in the city centre and beyond - identified by the Larnaka Storytelling Statues logo - and simply scan. Can you find them all? If you cannot get to Larnaka, simply click on the monument below to hear their tale (only available on mobile devices).
Watch the introduction video here.
Larnaka Storytelling Statues
Apollonios Kitieas: The statue of the physician of the Empiric school of thought who was a medical pioneer heralds the start of the town centre.
Armenian Genocide Memorial: The phoenix monument remembers the first Armenian refugees who landed in Larnaka in 1921 fleeing the mass genocide.
Cruciform Figure: The 6000-year-old cross-shaped idol is one of the many priceless exhibits found at the Pierides Museum – Bank of Cyprus Culture Foundation.
Fanfare for Peace: Located in the Municipal Gardens, the peace monument features a young girl blowing a trumpet and was placed in a setting where children play and families visit together.
General Kimon: The bust of the general who defeated his enemies even in death in the 5th century BC stands as a symbol of courage and victory.
General Kimon of Arena: Located at the new Arena Stadium as a symbol of virtue, victory, unity, teamwork and solidarity.
Hippocrates: Monument in honour of the most renowned physician of ancient times, exhibited at the Kyriazis Medical Museum.
Kallipatira: The mother who risked everything to watch her son compete in the ancient Olympics stands near Faros lighthouse in Pervolia village.
Leo the Wise: Located at Saint Lazarus Church. The Emperor of Byzantium was a devout admirer of Saint Lazarus and had the church constructed in his honour.
Makarios: The statue of Makarios the III, Archbishop of the Orthodox Church of the island and the first President of the Republic of Cyprus.
Michael Kashalos: The self-taught artist/painter who began his career in his 70s is a reminder that it is never too late to follow your dreams.
Sister Sophie Chambon: The French Catholic Nun of Saint Joseph of the Apparition Convent dedicated her life to the city's residents. The Heron outside the convent is a tribute to her patience, wisdom and spiritual knowledge.
Tefkros Anthias: The bust of the poet, active member of the worker's movement, located in the Municipal Gardens.
Winged Lion of Venice: The gift from Venice to mark its twinning with Larnaka city sits in the medieval castle square.
Zeno of Kition: The founder of the Stoic school of Philosophy is honoured with three different statues dotted around Larnaka.