Winged Lion of Venice Statue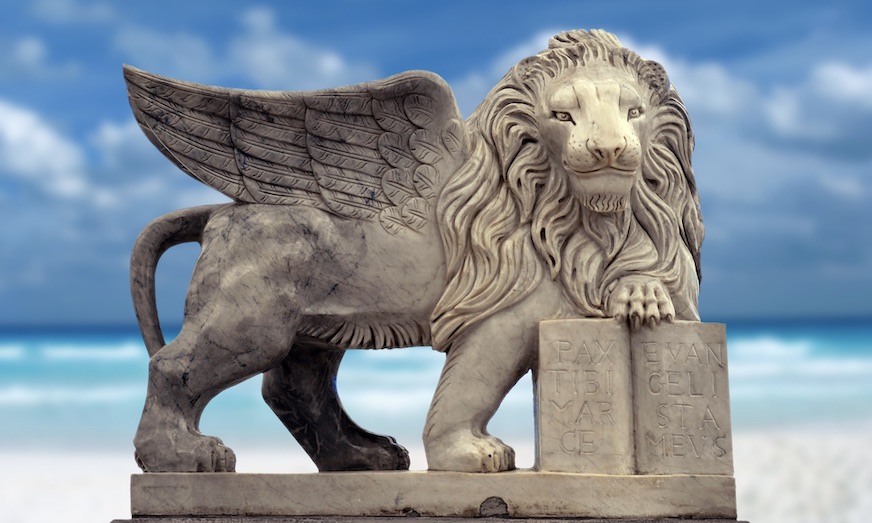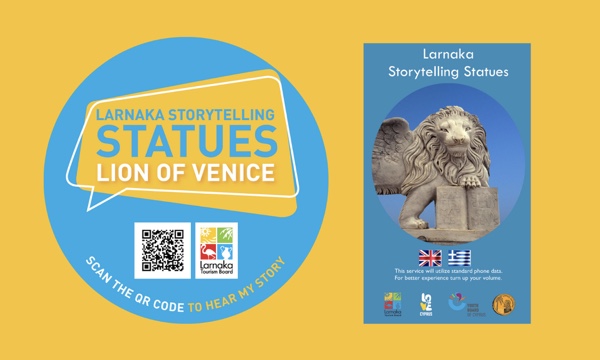 The statue of the Winged Lion of Venice (Lion of St Mark) is located at the end of the Finikoudes promenade - in front of the pier at the square of the Medieval Castle (fort).
The statue was a gift to Larnaka city from Venice, Italy to mark the twinning of the cities in 2010.
The monument is also part of the interactive Larnaka Storytelling Statues series that features several historical landmarks with a QR code. Scanning the code with a mobile device, you can select your language from English or Greek, and the statue then 'calls' you! When you answer the call, the statue will tell you its own personal story/history.
You can learn more about the Winged Lion of Venice as part of the Storytelling Statues here.